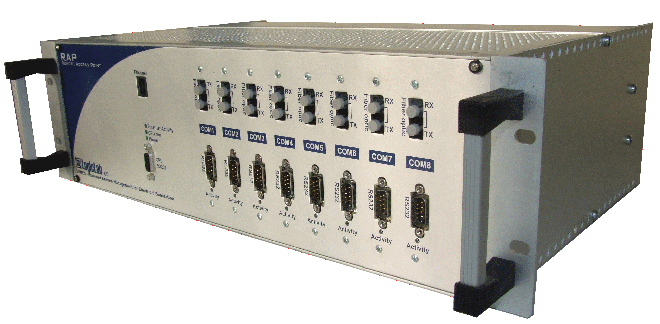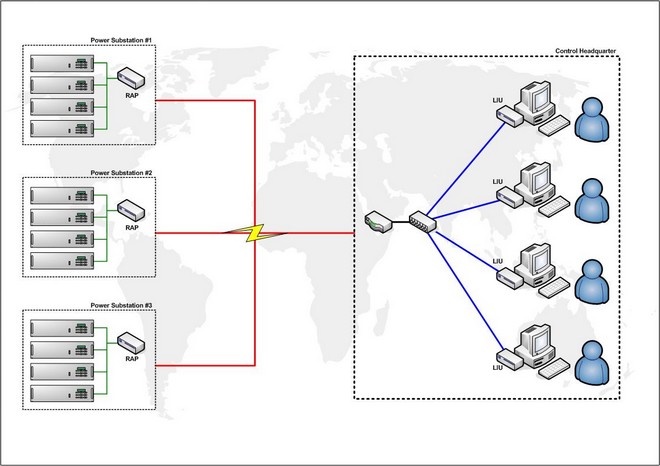 The necessity to exchange information from substation to Control Headquarter has brought LogicLab to develop a project called Extended Remote Management for Electric Substation (E.R.M.E.S.).
Through a owner technology it is possible to manage any device equipped with a serial interface (RS232, optical fiber, RS485) or device with Ethernet connection.
ERMES uses a single access point and does not require any modifications, or hardware or software, on existing devices in the power substation.
This solution involves considerable advantages in terms of costs and installation time and it is safeguarded the set of protections already in place. In addition, the installation of ERMES not require an "out of order" procedure of the substation.
ERMES system is composed by:
- Local Interface unit (ERMES LIU)
- Remote access point (ERMES RAP)
- Command executor (optional)
- A LogicLab Software to manage system (SpySys)
ERMES advantages
- Save your devices and protections and allow remote management.
- Quickly and easy installation without to put out of order your substation.
- Time reduction to configure/reconfigure your field devices.
- Quickly command to your switch, breaker, coil with LogicLab Executor.
- Cost reduction and time safe for your staff.